New Surrounding Old
Things change so quickly around Kelowna that it is hard to keep up with what is going on.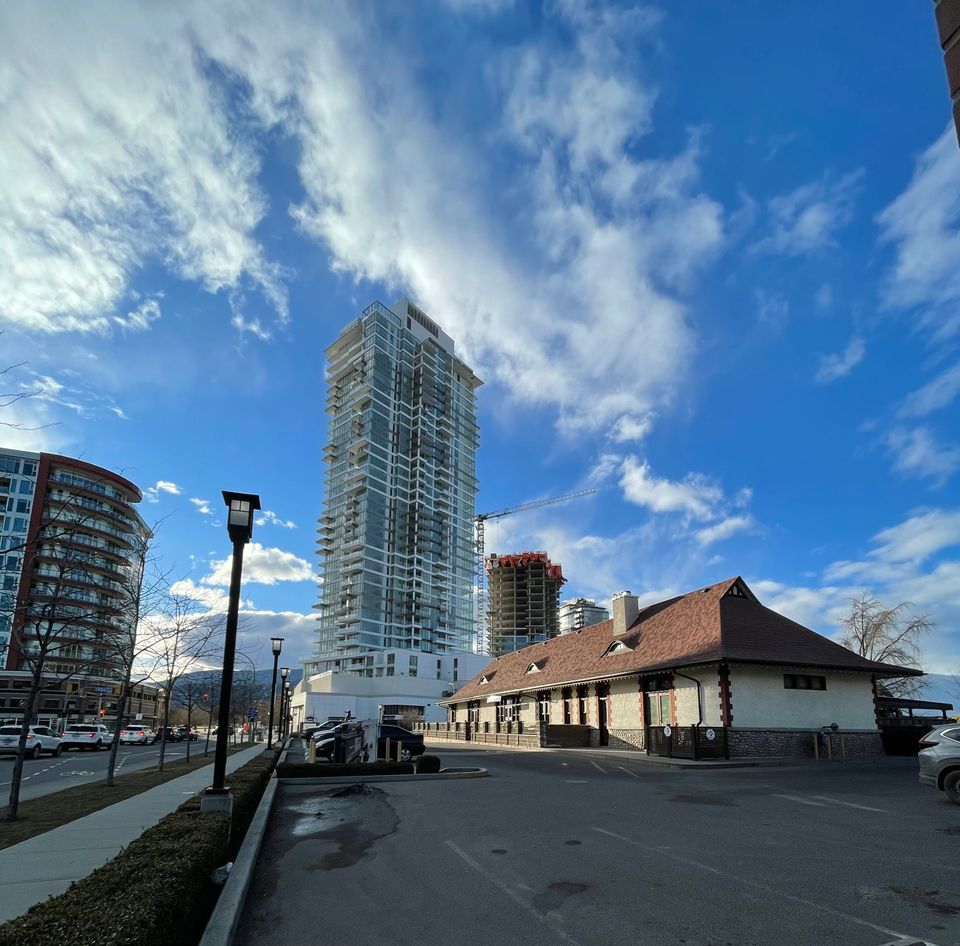 I drive around the city of Kelowna quite a bit for my various appointments and enjoy taking in all the new development happening. Things change so quickly around here that it is hard to keep up with what is going on. The major developments that are happening, like the One Water Street towers in the image, are a little easier to track. The process from site acquisition to building approval to construction is years in the making. Smaller developments can happen overnight with the demand for housing (rental and ownership) being through the roof right now.

Walking through downtown, you can easily develop the sense of old buildings surrounding new more than the other areas of Kelowna. Residential neighbourhoods are transforming overnight with old homes being torn down, new duplexes or fourplexes going up in the following weeks. But downtown is full of old heritage buildings, such as the old train station, which will be around much longer than old homes.

All this happening can be unnerving when you aren't part of that development game - not buying into the condo towers, not making money off of the condo sales, or moving to the area to fill the new rental buildings. I am constantly torn between feelings of excitement of new opportunities and businesses coming to Kelowna, and heartbroken that a small city that I have fallen for this last decade will be transforming into something new.

I try to ground myself by remembering the things I enjoy most about this city won't be changing: the lake and beaches, the mountains for hiking, the warm weather year round, and the quiet walks with great views around the area.

Change doesn't have to take away from the things we like. It will also show us how much we will enjoy the new things even more than the old.

Change can be good; it usually is.